South African company to export fresh grapes to Việt Nam
2019-09-10 11:31:28 Release
South African company to export fresh grapes to Việt Nam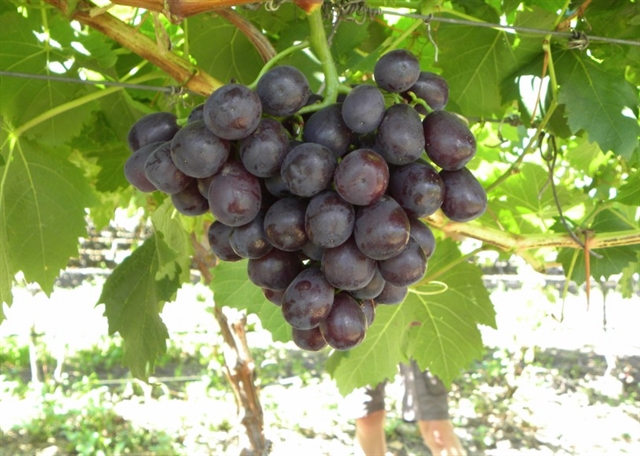 South Africa's In2Fruit company will ship the first batch of 10-12 containers worth about US$35,000 out of the total contract value of $420,000 to Việt Nam under a contract with Việt Nam's Fruit One. — Photo fruitnet.com
PRETORIA – South Africa's In2Fruit company has signed a contract with Việt Nam's Fruit One counterpart to export fresh grapes to Việt Nam, according to South Africa's Department of Trade and Industry.

The agreement was reached at the Fruit Logistica Asia Trade Show in China's Hong Kong on September 4-6.
Accordingly, the Vietnamese company allows the South African counterpart to ship the first batch of 10-12 containers worth about US$35,000 out of the total contract value of $420,000.
CEO of In2Fruit Sarel Joubert described the signing of the deal as an initial step for the South African company to make inroads into the Vietnamese market.
After this deal, In2Fruit will ensure the supply of high-quality fresh grapes, he added.
He highlighted the two Governments' efforts in promoting bilateral trade, saying the South African Table Grape Industry (SATI) has actively worked to meet Việt Nam's phytosanitary requirements.
Joubert said he was glad to know that Vietnamese agencies were implementing a unified licensing system for his company's fresh export grape.
Việt Nam and South Africa are striving to boost two-way trade to $2 billion in the next five years from $1.2 billion in 2018. South Africa is exerting efforts to increase exports of wine, fresh fruits, processed fruits, and beef to the Vietnamese market. – VNS