QII/2019: VIETNAM'S SEAFOOD EXPORTS TO INCREASE BY 8%
2019-05-18 10:24:53 Release
QII/2019: VIETNAM'S SEAFOOD EXPORTS TO INCREASE BY 8%
(seafood.vasep.com.vn) According to the report on Vietnam seafood exports in the first quarter of 2019, Vietnam's seafood exports in the first 3 months of this year showed the slight growth of 1% to touch US$1.8 million because shrimp exports continued to decline. Vietnam's seafood exports in the second quarter this year are forecast to rise by 8% if exports of marine products (marine finfish, tuna, cephalopod) post the sharp increase and pangasius exports show the stable growth.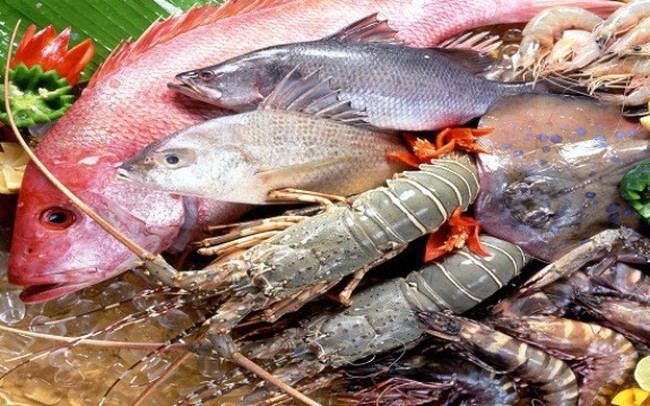 Illustrative photo
The world supply of shrimp increases, the inventory in the markets is still high, the export price decreases, while the price of Vietnamese shrimp is less competitive with other countries such as India and Indonesia, all these factors have made a decrease of 17% in Vietnam shrimp exports in the first quarter.
The trend of significant increase in pangasius exports also slowed, after increasing 37% in the previous quarter, in the first quarter of this year it only increased by 8%. However, exports of marine products such as tuna, cephalopod and other marine fishes still maintained a positive growth (up 19%, 12% and 22% respectively).
Exports of shrimp and pangasius to the U.S decreased, making this market fall to the 3rd position after Japan and EU. High anti-dumping tax and competitive pressure will continue to impact on exporting pangasius and shrimp to the US market in the coming months. However, it is forecasted that the demand for seafood imports will increase in the second quarter, after 2 big International Seafood Exhibitions in the US and Europe.
The Report on Vietnam seafood exports in QI/2019 will bring seafood enterprises with full information on production and exports of each seafood sector in the Quarter I/2019, update the latest information on domestic and global market through evaluation, analysis, tables, graphs as well as forecasts for the second quarter of 2019 and the whole 2019. The report helps enterprises find market trends to make wise decision, build strategies for successful development, particularly to plan, invest and boost their sales…